Brett Owens, Chief Investment Strategist
Updated: March 13, 2017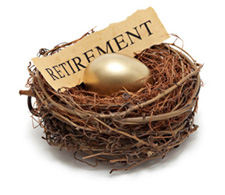 It's a question I get a lot, both from members of my Contrarian Income Report service and folks who drop by our ContrarianOutlook website:
How do you invest your own nest egg?
I'll answer it in just a moment.
I was reminded of this question again last week, when I was looking at the returns of the Vanguard Dividend Appreciation ETF (VIG)—and thinking about how dead simple it would be to beat the fund's return over the long haul.
All it would take is the slightest bit of research.
Big on Hype, Short on Performance
VIG is one of the best cases I've seen of an investment taking an inherent advantage and getting nothing out of it.… Read more