Brett Owens, Chief Investment Strategist
Updated: December 23, 2015
The fat yields on business development companies (BDCs) just got even fatter.  Many annualized yields are now north of 10%, but that's not thanks to a surge in payouts. Rather, it's a byproduct of plummeting prices.
BDCs loan money to private companies. Many of the loans are floating rates, so the recent rate hike wasn't the issue. Investors' broader concern – and reason why many BDC stocks crashed by more than their annual dividend in a week's time – is borrower risk.
Regular readers know we've been keeping an eye on the free-fall in high yield bonds. Of late, that's accelerated.
High Yield Gets Smacked Down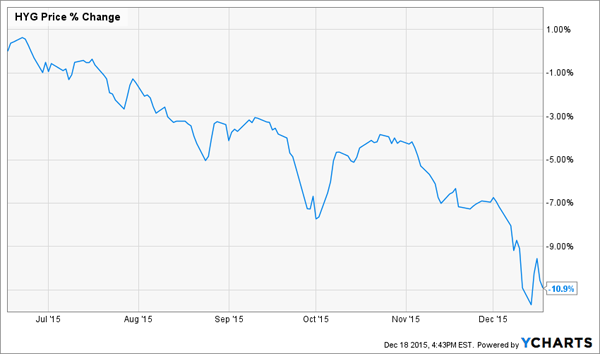 BDCs earn their high returns by issuing high yielding loans. …
Read more