Brett Owens, Chief Investment Strategist
Updated: April 11, 2016
A couple of weeks ago, I discussed the value of investing in the S&P 500 Dividend Aristocrats, the 50 companies in the index that have hiked their dividends for at least 25 consecutive years.
It boils down to performance: in the last decade, this vaunted group has returned an average of 10.3% a year (including dividends), compared to just 6.3% for the S&P 500 as a whole.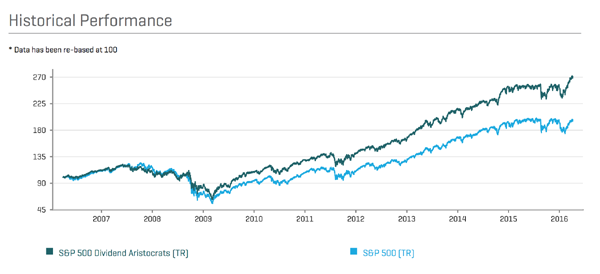 It's also a list that doesn't change much. Last year, there was just one adjustment, and it was a removal, after Family Dollar Stores was taken over by Dollar Tree (DLTR).
But in the next 14 months, four companies will punch their tickets to this elite club.…
Read more