Brett Owens, Chief Investment Strategist
Updated: March 24, 2016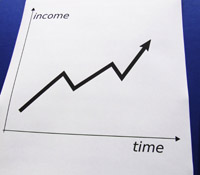 Now that everyone's a bit fearful, it's time for us contrarians to get greedy for yield.
Recently, we discussed three great dividend stocks to buy now and hold forever. These top-notch businesses are going to grow their earnings steadily in the years and decades ahead. And they're selling at discount prices for the moment, thanks to China's roulette wheel of a market (which has zero bearing on these companies long-term).
My only problem with these firms? Even at bargain prices, the highest payers only dish 3.1% annually.
Real Estate Investment Trusts (REITs) provide an answer to the yield dilemma. By definition, they send most of their earnings back to investors in the form of dividends.… Read more