Brett Owens, Chief Investment Strategist
Updated: July 11, 2016
Is the next market brushfire right around the corner? And are investors in denial about it?
If recent moves in the CBOE Volatility Index (VIX) are any indication, the answer to both questions could be yes.
The market's so-called "fear indicator" plunged 40% in the week following the Brexit vote—its largest-ever drop—as options traders bet the worst is behind us. The VIX has moved back up only slightly since.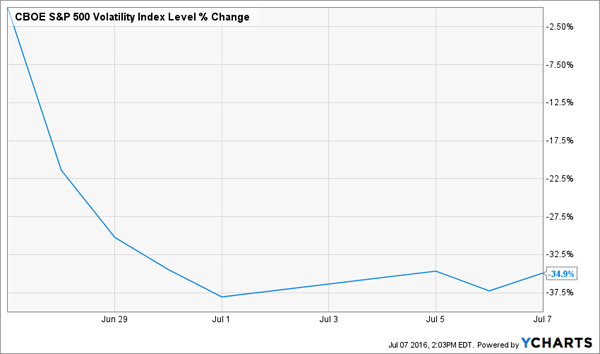 But don't break out the bubbly yet. Because if anything, this sudden outbreak of investor contentment—and the disappointment that's sure to follow—sets the stage for more, not less, volatility to come.
The yield on the 10-year Treasury is the canary in the coal mine.… Read more