Brett Owens, Chief Investment Strategist
Updated: January 25, 2017
As interest rates rise, the best defense will be a good offense. Research from Nuveen and Ned Davis confirms what we already knew – that dividend growth stocks outperform everyone else in the 36 months after a Fed rate increase:
Stock Returns After Fed Increases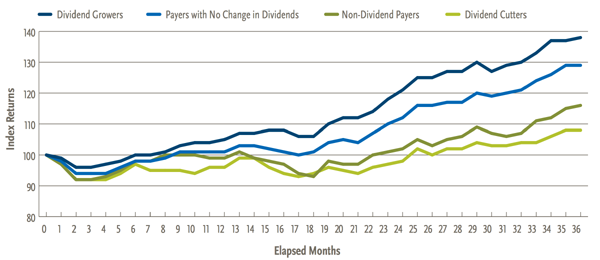 That's no surprise either, because payout growers always outpace their counterparts.
Everyone loves dividends, but dividend hikes are underappreciated. Not only do they increase the yield on your initial capital, but they often are reflected in a price increase for the stock.
For example, if a stock pays a 3% current yield and then hikes its payout by 10%, it's unlikely that its stock price will stagnate for long.… Read more