Michael Foster, Investment Strategist
Updated: December 20, 2016
Warren Buffett's done it again.
Don't look now, but year-to-date, Berkshire Hathaway (BRK.A, BRK.B) stock is up 25% and is actually outperforming the incredible 20% a year, on average, it's returned since 1964.
A Chart Any Investor Would Love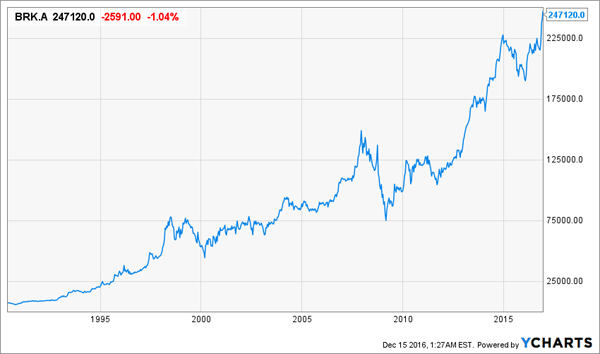 In a moment, I'll show you an overlooked investment that lets you duplicate the moves of the world's smartest investor—and you won't have to buy a single share of Berkshire Hathaway to do it.
In fact, you'll be able to pick up Berkshire and the companies it invests in for 19% less than you'd pay on the open market!
A Banking Boost
Berkshire's year-to-date gain has come, in part, thanks to the financial industry's recovery post-election.…
Read more