Ian L. Cooper, Senior Investment Analyst
Updated: September 6, 2019
The average American can't afford to retire.
At the moment, the median balance among those 65 and older is $58,035, according to CNBC.  Averaged over a 20-year period, that's only $2,901.75 a year. Worse, the median private pension is $9,376.  Social security averaged just over $1,400 a month in 2018.
You'd be hard pressed to find anyone that can live on that.
What makes the situation far more difficult is the state of the stock market.
It's not as if you can depend on your average stock anymore.
With the trade war escalating, it's been a confusing time for investors.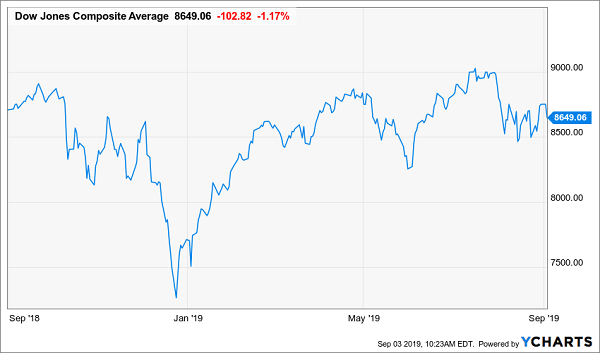 Contradictory claims from both sides have given way to extreme optimism, and pure grief when all goes south. … Read more