Brett Owens, Chief Investment Strategist
Updated: March 20, 2017
Thinking of avoiding closed-end funds, now that we've got another Fed rate hike in the books?
It's easy to see why, with the "smart money"—traders betting through the Fed funds futures market—expecting another hike just three months from now. In all, the market's calling for three hikes this year, and so is Janet Yellen.
One Down, Two to Go?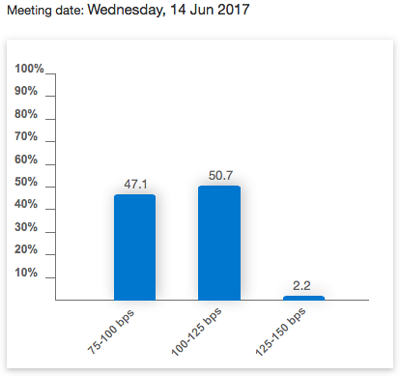 But if you let that scare you away from high-yield sectors like CEFs, real estate investment trusts and preferred shares, you'll miss out on some serious income.
In a moment, I'll show you how to pick the CEFs with the most upside, along with the high payouts these funds are known for.… Read more