Brett Owens, Chief Investment Strategist
Updated: November 14, 2016
If you hold dividend stocks today, you're facing a particularly high risk of a dividend cut.
That's based on the latest numbers from FactSet, which show that 42 S&P 500 companies had payout ratios above 100% as of the end of the second quarter—so they're paying out more in dividends than they're earning.
Worse, this is the third-highest total in a decade.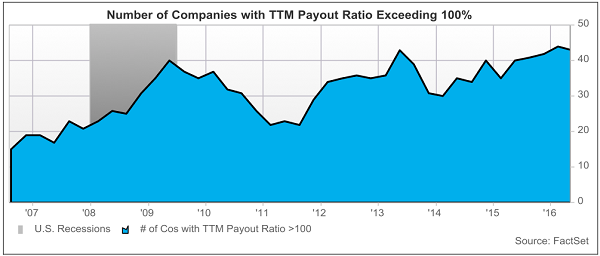 While that may seem like a small percentage, at just 8.4% of the index, would you get on a plane that had an 8.4% chance of crashing?
I know I wouldn't.
And yes, it's also true that not all of these companies will be forced to reduce their dividends.…
Read more