Michael Foster, Investment Strategist
Updated: January 6, 2017
If you want to diversify, get high-quality dividend growth and avoid risky speculation, the SPDR S&P Dividend ETF (SDY) may seem like a no-brainer.
But buying this fund would be a big mistake.
Today I'm going to show you why … and help you avoid a couple other seemingly obvious moves that could steer you into big trouble in 2017. Further on, I'll reveal a terrific fund to buy now and tuck away for two decades or more.
First, back to SDY, which has handily beaten the S&P 500 over the past decade:
A Long-Term Outperformer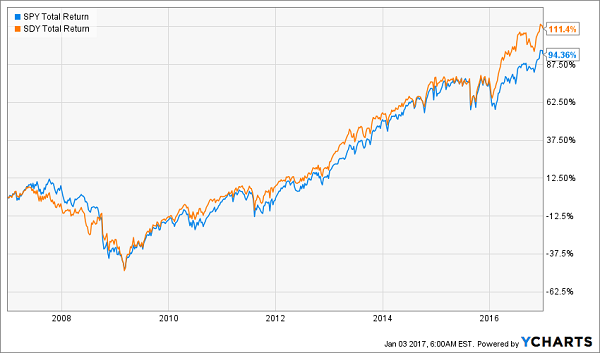 At the same time, more dividends have been paid out, and SDY's payout is now larger than the broader market's:
A Strong Income Stream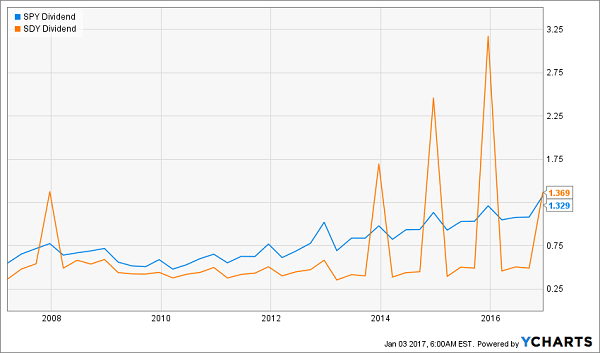 So why not just buy this fund and call it a day?… Read more