Khai Nguyen, Senior Investment Analyst
Updated: October 8, 2021
In this zero point nothing yield environment, investors will scratch any post possible, attempting to unearth yield in sometimes all the wrong places.
Within my world of coverage (REITs), it's a struggle to find attractive yields in that 5% plus range, something that used to be a lot simpler in more normal interest rate environments.
Today, the Vanguard Real Estate ETF (VNQ) yields 2.6%, double that of the S&P 500 index. It's not BAD, but it's not what many of us need when planning out our retirement income.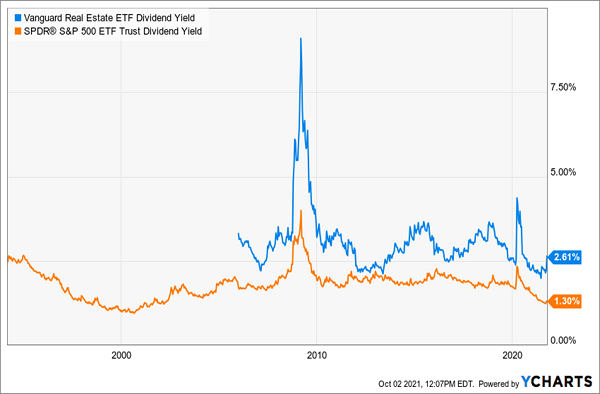 I've seen an adventurous retiree or two dip their toes into those REITs yielding above 6%, grasping for yield, however ignoring all the risks associated with a dividend more than double the sector average.… Read more