Brett Owens, Chief Investment Strategist
Updated: February 20, 2017
Today we're going to head out to one of my favorite hunting grounds for cheap high-yield stocks: the midcap space.
"Wait," you may be thinking. "Haven't midcap stocks been on a tear? How can there be any bargains left?"
You'd be right about the first part … but not the second.
To get at why, let's look at how the benchmark S&P MidCap 400 ETF (MDY) has performed vs. its large-cap cousin, the SPDR S&P 500 ETF (SPY) in the past year:
Midcaps Soar…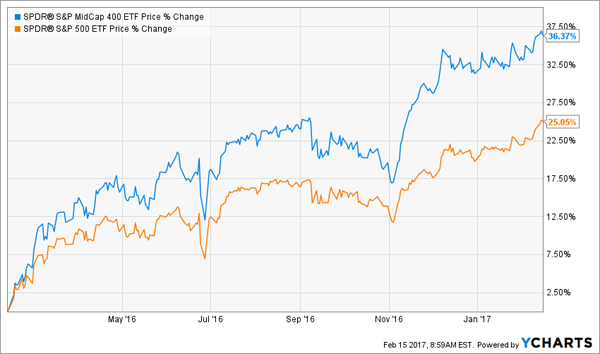 That rise has had a predictable effect on both funds' dividend yields (because you calculate yield by dividing the annual dividend into the current share price):
…While Yields Shrink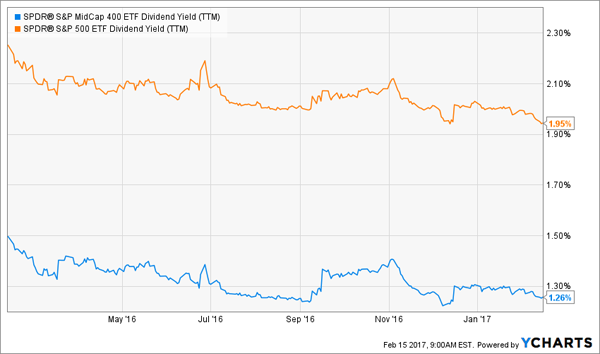 I know—this still doesn't make midcaps look like an ideal spot to find bargain high-yielders, but hear me out.… Read more