Brett Owens, Chief Investment Strategist
Updated: May 23, 2016
I'm sure I don't have to tell you how tough it is to build a dividend retirement portfolio that provides a decent yield these days.
Many investors make utility stocks a cornerstone, but that strategy is less appealing this year, with many utilities' valuations stretched and their yields well below long-term averages.
Take Duke Energy (DUK), America's biggest utility by market value, whose trailing-twelve-month P/E ratio has climbed to 20.1 from 17.8 at the start of the year. Meantime, its yield has slumped to 4.1% from 4.5%.
Duke Gets Pricey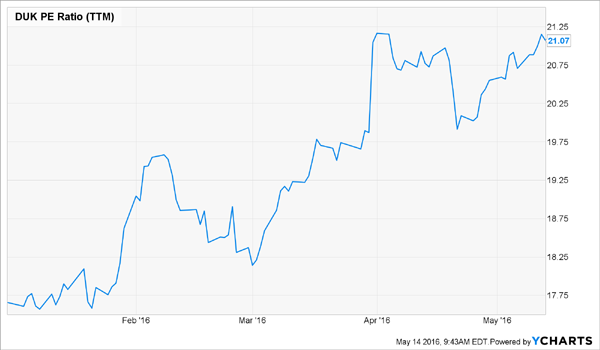 The New Cornerstone of Your Dividend Retirement Portfolio
But fear not, there's another group of investments boasting even higher yields than utilities; I'm talking payouts of 6% and up.… Read more