Brett Owens, Chief Investment Strategist
Updated: November 25, 2016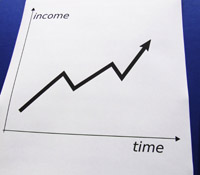 When you invest for the long haul, dividend stocks and exchange-traded funds (ETFs) are going to be the bedrock of your portfolio.
The idea is simple: The slow crawl higher of the market over time, plus a few percentage points of return each year in income, will be enough to push your nest egg to that magic number you need to enjoy a comfortable retirement.
Just a couple of problems with that, though.
The age-old adage is that you can expect about 7% annual returns from the stock market, and when investors plan for the future, that's the number they plug into their calculations.…
Read more