Brett Owens, Chief Investment Strategist
Updated: October 27, 2015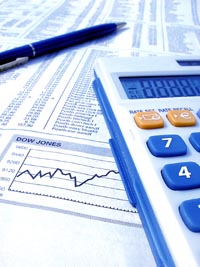 Many investors are concerned that high yielding preferred shares will not perform well in a rising rate environment. I've heard from several readers who share these sentiments. Since April 1st, ETFs like the PowerShares Preferred Portfolio (PGX) and the iShares S&P U.S. Preferred Stock Index Fund (PFF) are down 2% and 3.7% respectively.
These fears are overblown for a couple of reasons:
It's unlikely that interest rates are going to rise high enough to make these yields unattractive in relative terms anytime soon.
These days, more preferred shares have floating rates anyway.
Not familiar with preferred shares? You're not alone – most investors only consider "common" shares of stock when they look for income.… Read more